It was great hosting Japanese Orthopedic surgeons in town from a traveling fellowship at the University of Pittsburgh. Kengo Shomozaki, MD, PhD, has a specific interest in the meniscus and comes from Kanazawa, Japan. Tomohiro Matsui is a foot and ankle MD from Nara, Japan. Tomohiro is an expert in sports ultrasound and arthroscopic procedures of lower limb joints.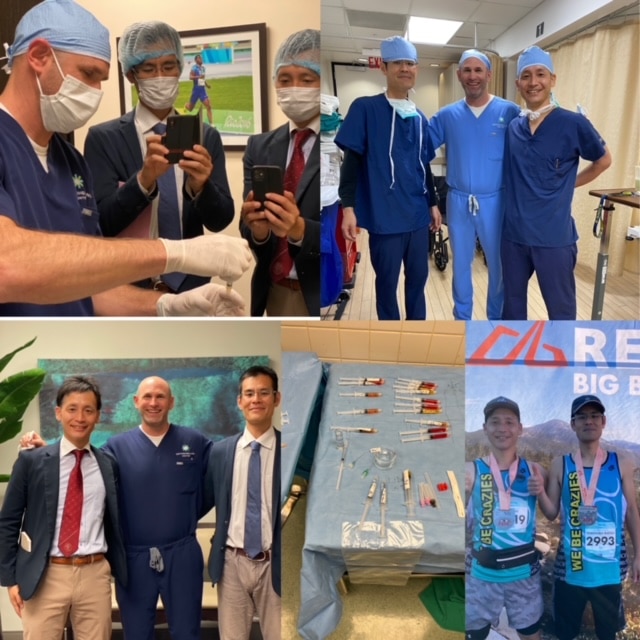 They observed office-based PRP injections of the Achilles tendon for tendinosis and patient consults and in-season college athlete follow-ups from shockwave therapy. Day 2 they witnessed intraosseous (IO) injections of bone marrow concentrate and PRP to the knee and shoulder at our outpatient surgery center.
It's so important to collaborate and share our work with a global community to advance the field and help patients get access to these minimally invasive treatments with tremendous potential.
These All-Star docs ran the Big Bear marathon afterward while in LA!
Orthohealing Center has an extensive track record of teaching and research in Orthobiologics such as PRP and Bone Marrow Concentrate. Stay connected for the latest updates here on our blog.