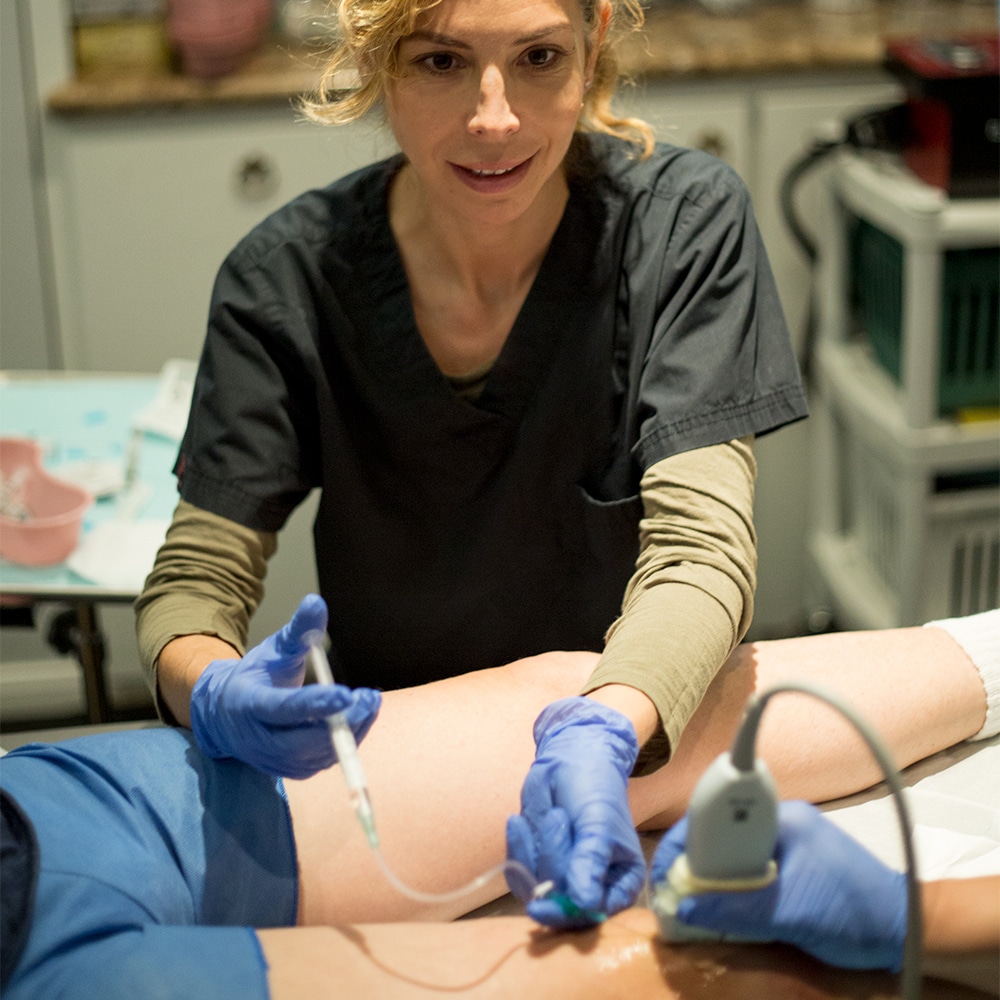 AT THE ORTHOHEALING CENTER, IT IS OUR MISSION TO PROVIDE OUR PATIENTS WITH A VARIETY OF INNOVATIVE AND CUSTOMIZED NON-SURGICAL OPTIONS THEY NEED TO EXPERIENCE RELIEF AND STAY ACTIVE.
As such, we offer conventional treatments in addition to our regenerative orthobiologic therapies, to ensure that you have access to the specialized care to get you back to your active lifestyle.
INTERVENTIONAL SPINE PROCEDURES
Interventional spine procedures are used as an alternative to surgery for men and women who are experiencing a variety of spinal conditions. They are designed to prevent and treat neck and back pain with various minimally-invasive techniques, including steroid injections, nerve blocks, spinal cord stimulation and more. When our Beverly Hills physiatrists perform these procedures for our patients, they are completely customized to fit your unique needs and injury.
In many cases, inflammation is the root cause of muscle, bone and joint pain. As such, it can be controlled on a temporary basis with anti-inflammatory medications like cortisone. At the Orthohealing Center, we tend to offer low dose cortisone injections in conjunction with physical therapy, delivering much-needed pain relief as you rehabilitate and strengthen your injured areas.
Trigger point injections offer a terrific way to relieve chronic or acute muscle pain – especially in the arms, legs, lower back and neck. During the treatment, our Los Angeles physiatrists will inject local anesthesia and a corticosteroid directly into the trigger point, deactivating tension in the area and delivering profound pain relief.
THERAPEUTIC BOTOX INJECTIONS
Although most people think of BOTOX as a treatment that smooths facial wrinkles, it's also a terrific way to relieve neck and back pain. After receiving your injections, the pain will potentially improve within one to two weeks, with the results enduring for up to six months. At that point, the BOTOX will wear off and you'll require an additional series of injections to extend the benefits of your treatment.
At the Orthohealing Center, we prescribe state-of-the-art Bauerfeind custom braces to treat shoulder, back, hand, ankle and elbow pain for our patients. These premium braces are very effective in supporting your joints, enhancing the healing process, realigning damaged areas and restoring optimal function. And, they accomplish all of these benefits while allowing you to move freely, so you can continue leading an active lifestyle with ease.
Disclaimer: Our healthcare practitioners use products and perform therapies cleared for general use by the United States Food and Drug Administration, but specific indications for treatment have not be evaluated and reviewed by the FDA. You are encouraged to consult with your primary care physician prior to undergoing a cell therapy.