YOU LEAD AN ACTIVE LIFESTYLE – BUT YOUR LEVEL OF ACTIVITY CAN LEAVE YOU SUFFERING FROM PAINFUL TENDON DAMAGE.
You may have tried various ways to resolve this painful condition, from rest to taking anti-inflammatory medications, to cortisone injections or physical therapy.
PCNT treatment is an innovative, non-surgical procedure targeting chronic tendon pain or tendinosis that has thickening, scarring and poor blood flow. As such, the Orthohealing Center is dedicated to providing some of the best tendonitis and tendinosis treatment Los Angeles has to offer.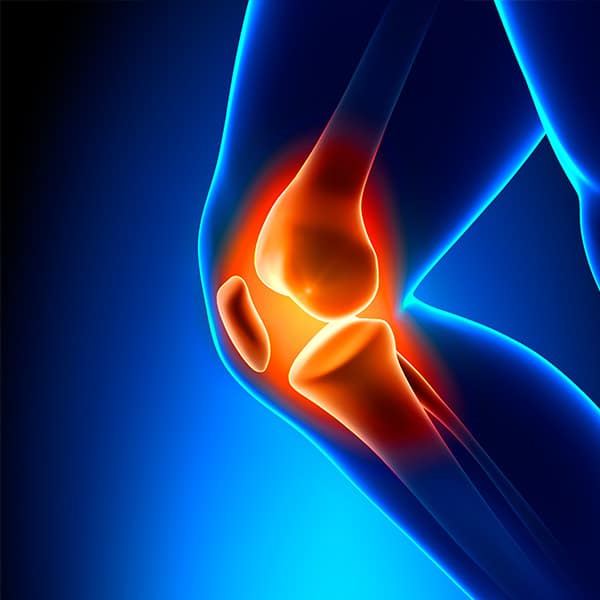 AT ORTHOHEALING CENTER, WE OFFER THIS ADVANCED TREATMENT FOR SEVERAL CONDITIONS, INCLUDING:
Tennis elbow
Golfer's elbow
Swimmer's shoulder (rotator cuff tendonitis)
Jumper's knee (patellar tendonitis)
Plantar Fasciitis
Achilles Tendonitis
Rotator cuff tendonitis
Gluteal Tendinosis (Hip Bursitis)
WHAT IS THE TENEX TREATMENT?
Tenex is a highly advanced, minimally invasive treatment developed to treat specific types of soft tissue injuries. Ultrasonic energy is applied by our top physiatrists to the injured body area, identifying and removing diseased areas to restore natural function. The advantages of this treatment include avoiding potentially invasive surgery, which carries inherent risks and requires a longer period of recovery. As the procedure is performed with ultrasound technology, little to no scarring occurs at the treatment site. With this technique under direct ultrasound visualization, a needle may repeatedly fenestrate a diseased tendon to break up scarring and improve blood flow.
TENDONITIS: A PAINFUL CONDITION
Tendonitis is the medical term for inflammation of the tendon. People who are very active, such as athletes and those who engage in various other high-impact or extreme physical activities, often begin to notice that certain motions bring pain and stiffness in the joint areas. In some more severe cases, the patient may feel a very unpleasant burning sensation throughout the entire joint area. Other common symptoms of tendonitis include swelling, redness, and a warmth in the damaged area, or a painful "knot" that may even be visible to the eye.
The pain from tendonitis turns on while performing the activity and will linger for some time. The stiff sensation can extend for several days or longer. If these symptoms continue for a period longer than four to six weeks, the condition is usually "tendinosis," or chronic tendinitis, and can indicate more severe damage to the tendon – degeneration at a more serious level.Tendons have poor blood supply and are difficult to rest, thus creating challenging injuries to overcome in some cases.
Because of the often debilitating effects of these conditions, the Orthohealing Center has, as a primary focus, the delivery of some of the best tendinosis & tendonitis treatment Los Angeles has to offer.
NON-SURGICAL TREATMENT FOR TENDON DAMAGE: TENEX
You want to be able to return to your normal activities as quickly as possible, and the Tenex or PCNT treatment offers, non-surgical alternative. This is a well tolerated - minimally invasive outpatient procedure often performed under local anesthetic.
TENEX TREATMENT: WHAT TO EXPECT
The Tenex procedure uses cutting-edge technology to resolve tendon damage. Ultrasound imaging is employed to identify the precise area of damage while you comfortably rest on a procedure table. Your skin will be cleaned to minimize the risk of infection. A special ultrasound probe is then used to find and see the injured tendon, as well as the surrounding structures.
After the area of damage is located, the specific area is anesthetized. Once fully numbed, a tiny incision is made in the skin so that the Tenex treatment device can be used. The tip of the device is very small -- no larger than a needle -- and can enter the damaged body area without disturbing the surrounding tissue. The treatment device is carefully moved, aided by the ultrasound image that is transmitted in real time.
Once the damaged area is contacted, the device activates and emits high frequency ultrasonic energy. This energy breaks up the damaged area of the tendon, and the device extracts the removed tissue at the same time. Only the damaged tissue is removed, taking only a few minutes to complete. Once the damaged tendon tissue is extracted, the device is removed, and only a band aid is needed to cover the small incision
ORTHOHEALING CENTER: INNOVATIVE TREATMENT FOR DAMAGED TENDONS
At the Orthohealing Center, our focus is on using the most advanced, non-surgical orthopedic treatments. We are proud of being at the cutting edge in the use of many new technologies, including biologic cell injections and shockwave therapy.Our team has published many scientific articles and textbooks on tendon injuries and advanced treatments. Tenex is also known as a procedure called PCNT or Percutaneous Needle Tenotomy. In this case, a damaged tendon (Tendinosis) lacking blood flow with thickening and scar tissue is repeatedly needled on ultrasound guidance with multiple passes.
WE HELP YOU GET BACK IN THE GAME.
Every patient deserves a fully customized treatment plan, and we are not interested in any cookie-cutter treatment methods. We look for the underlying cause of the condition and treat it – rather than masking it. Our goal is to help you achieve long term pain relief, and to help you get back into the sports activities as quickly and safely as is possible. Tenex treatment is just one of the innovative procedures that we offer patients who are suffering from tendon pain.
Call us to make an appointment to discuss Tenex or PCNT treatment if you are suffering from tendon pain or damage.
Disclaimer: Our healthcare practitioners use products and perform therapies cleared for general use by the United States Food and Drug Administration, but specific indications for treatment have not be evaluated and reviewed by the FDA. You are encouraged to consult with your primary care physician prior to undergoing a cell therapy.