THE NECK IS A DELICATE AREA THAT CAN HAVE EFFECTS ON THE ENTIRE BODY.
As such, an injury, stiffness or chronic pain in this region can have a dramatic impact on your mobility and quality of life. At the Orthohealing Center, we're here to help you identify exactly what's causing your discomfort, so we can resolve the issue and deliver lasting pain relief.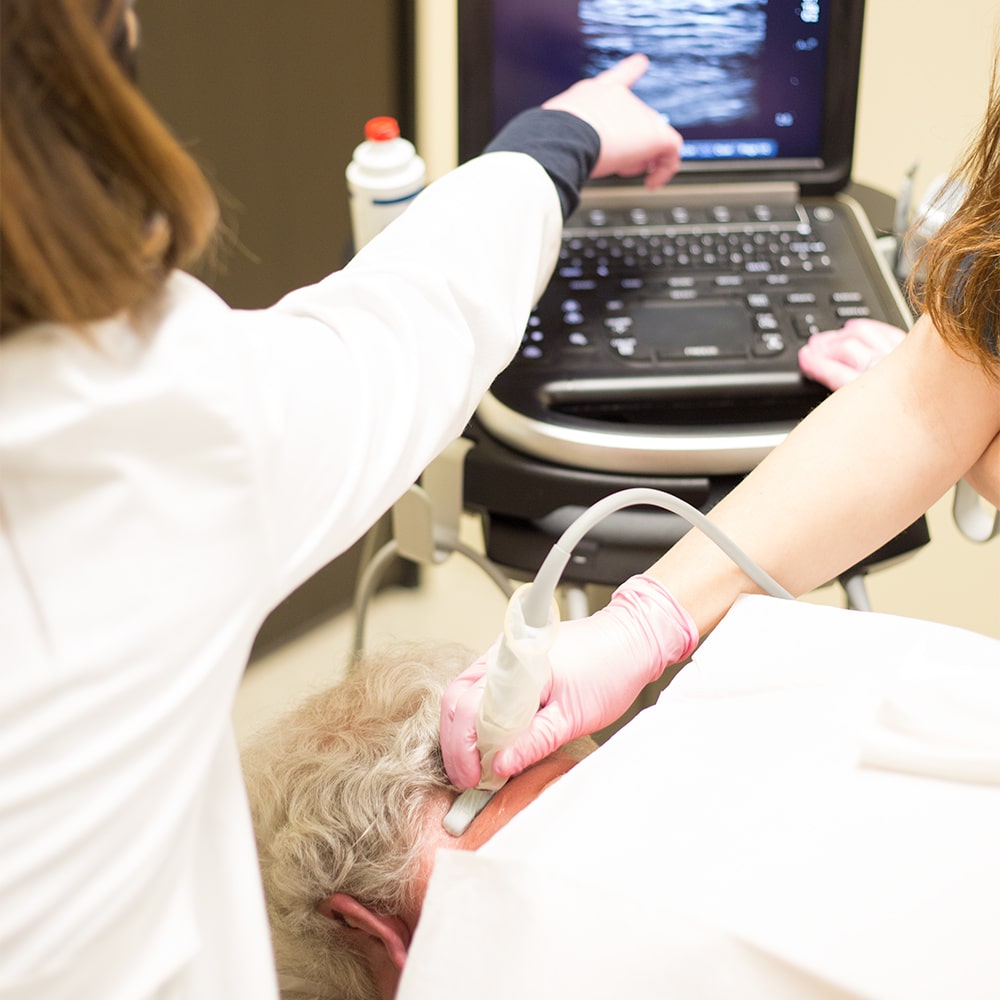 Depending on the underlying cause, neck pain symptoms can take on many different forms. Some of the most common ones we see among our clients in Beverly Hills and surrounding areas include:
Pain when holding your head in one place for long periods of time
Inability to move your head freely
Muscle tightness
Muscle spasms
Headache
Frequent cracking and crunching
Numbness and nerve pain radiating from the neck down to the upper arm and hand
Because neck pain is associated with so many different problems, our priority is always to figure out exactly what's causing your discomfort. To that end, we will talk to you about your symptoms and medical history, as well as perform a detailed hands on physical examination. We will begin by asking you specific questions about your pain and whether or not you participate in any activities or sports that may be contributing to your symptoms. From there, we will assess your range of motion and evaluate your neck for tender areas.
Our goal throughout this process is to achieve a definitive diagnosis, so we can prescribe an appropriate and successful treatment plan. To that end, we will often order x-rays or MRI and additional imaging tests to confirm our suspected diagnosis and obtain more insight into the underlying cause of your condition.
ORTHOBIOLOIGIC TREATMENT FOR YOUR NECK PAIN
Our world-class physiatrists at the Orthohealing Center are committed to relieving your discomfort and getting you back to your normal life as quickly as possible – without the need for surgery when possible. In addition, we want to truly resolve the underlying cause of your pain, rather than simply mask your symptoms on a temporary basis.
We focus on resolving your neck pain with a wide variety of advanced treatment options.
Disclaimer: Our healthcare practitioners use products and perform therapies cleared for general use by the United States Food and Drug Administration, but specific indications for treatment have not be evaluated and reviewed by the FDA. You are encouraged to consult with your primary care physician prior to undergoing a cell therapy.