PROLOTHERAPY UTILIZES CONCENTRATED DEXTROSE (SUGAR) THAT ACTS AS A LOCAL IRRITANT TO TRIGGER INITIAL INFLAMMATION AND RELEASE OF GROWTH FACTORS TO PAINFUL TENDONS, LIGAMENTS, AND JOINTS.
AS ONE OF THE TOP PROVIDERS OF PROLOTHERAPY LOS ANGELES HAS TO OFFER, THE ORTHOHEALING CENTER IS DEDICATED TO HELPING YOU RECOVER AS QUICKLY AS POSSIBLE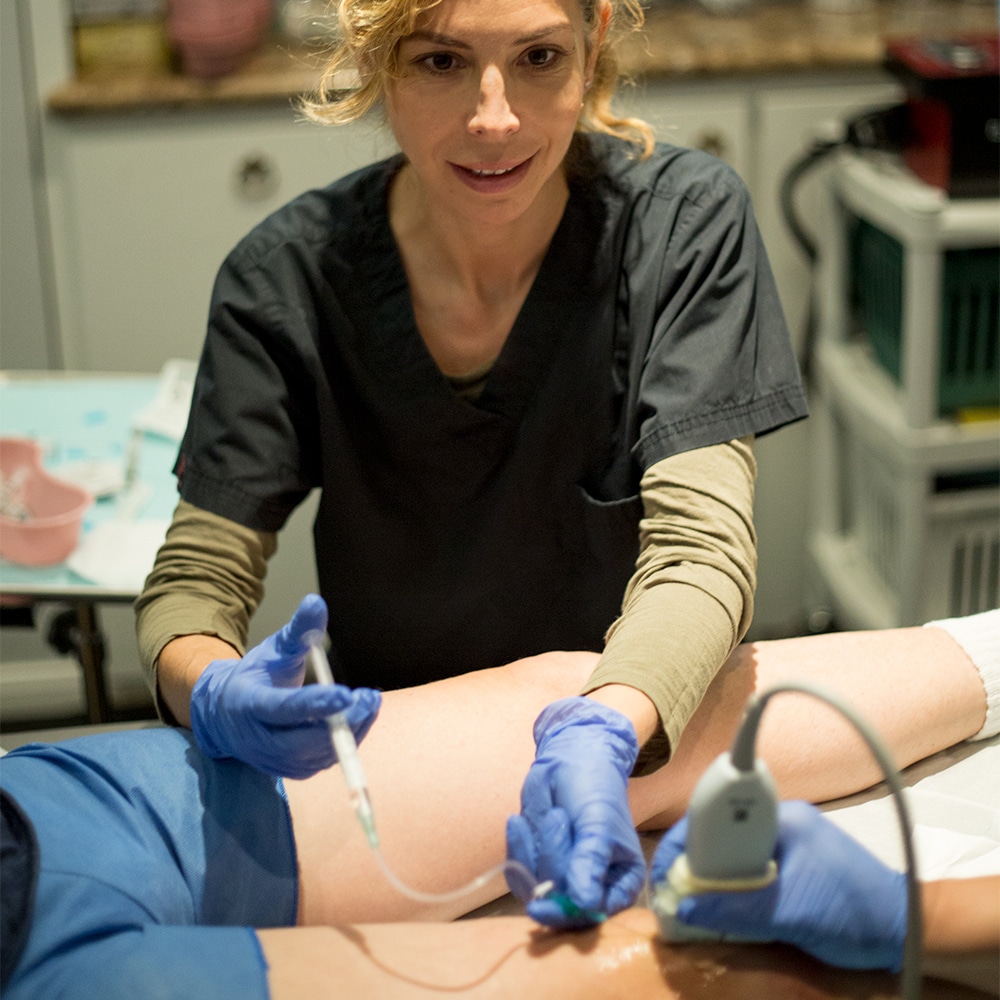 UNDERSTANDING HOW PROLOTHERAPY WORKS
Prolotherapy's effects result from both mechanical and physiological mechanisms. Mechanically, the actual ultrasound-guided needle injections cause additional micro trauma to the area, which your body attempts to heal by releasing inflammatory cells at the injection site mimicking an injury response. Physiologically, the solution releases growth factors associated with wound healing.
WHAT TO EXPECT DURING YOUR PROLOTHERAPY TREATMENT
Prolotherapy treatments are very comfortable and tolerable for most patients, thanks to our use of local anesthetics & precise image-guided techniques to numb the area before performing the procedure.
To begin, our physiatrists will use an ultrasound image to guide the process, as we inject the prolotherapy solution directly into your weakened and damaged connective tissue. This is the safest way to perform this procedure, because it reduces the risk for complications, and ensures that we target the right treatment areas. In most cases, you may require repeated procedures based on the underlying condition.
Once your injections are complete, you'll be able to resume your normal daily routine with minimal post procedure restrictions. Immediately after your appointment, you may experience mild swelling, stiffness and a temporary increase in pain for several days. These effects are the result of your body's natural response. We are fully dedicated to helping you recover as quickly and painlessly as possible. That's why at the Orthohealing center, you will have the attention and expertise from elite providers of prolotherapy Beverly Hills has to offer.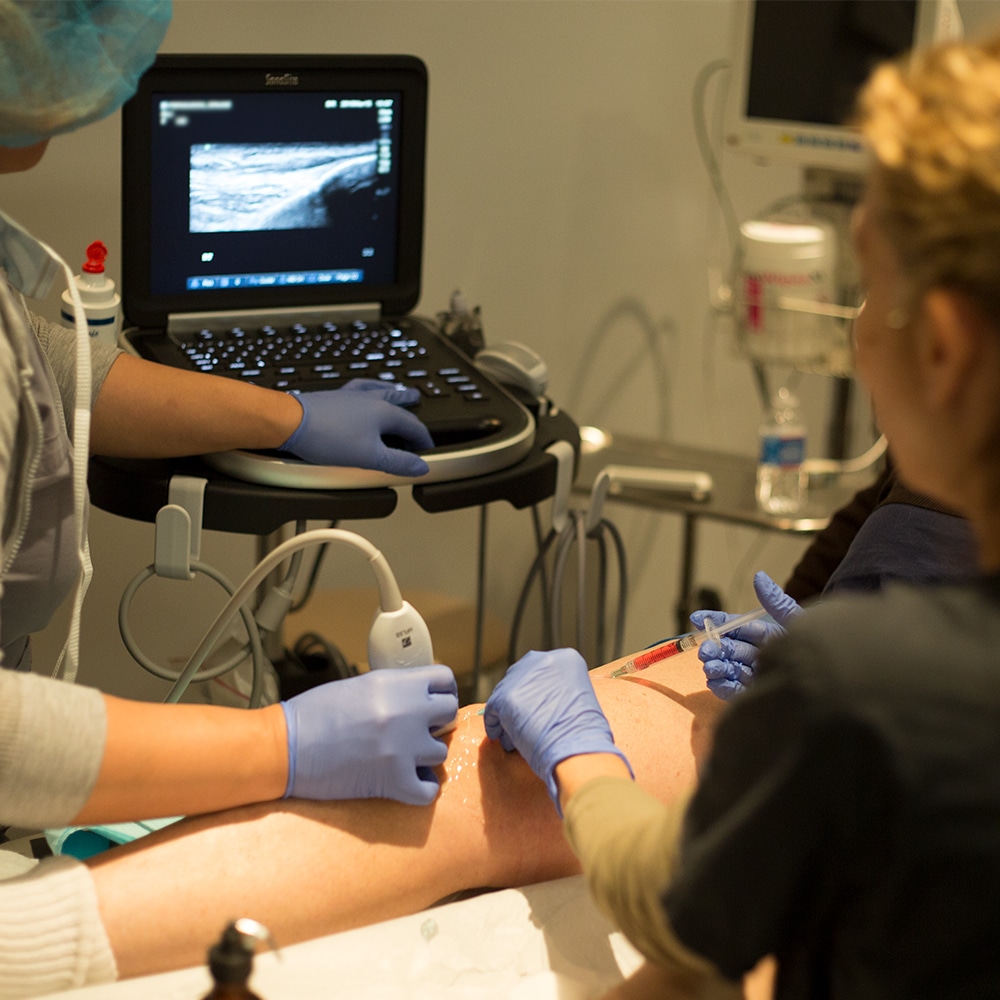 IS PROLOTHERAPY RIGHT FOR YOU?
Prolotherapy is generally safe and minimally invasive – but it's not right for everyone. It's best for active men and women who are suffering from a ligament or tendon injury. It's also an alternative for patients who have been told that they need cortisone injections to properly treat their injuries and achieve relief from their discomfort.
With that said, if you have severe arthritis, major tendon injuries, significant muscle tearing or notable spinal pain, you won't be considered a candidate because all of these ailments require a more progressive treatment approach.
Disclaimer: Our healthcare practitioners use products and perform therapies cleared for general use by the United States Food and Drug Administration, but specific indications for treatment have not be evaluated and reviewed by the FDA. You are encouraged to consult with your primary care physician prior to undergoing a cell therapy.