SoftWave is a non-invasive, non-surgical, and time-efficient treatment that uses advanced shockwave technology triggering the body at the cellular level to activate the natural healing process.
SoftWave's patented applicator design and engineering make it possible to produce a true extracorporeal shockwave with a wide and deep therapeutic energy zone. This results in faster healing as the energy is spread over a vastly large and deep area. The device makes it possible to encourage a strong biological response without cellular trauma while reducing pain.
SoftWave:
Increases blood supply
Decreases inflammation
Reduces acute and chronic pain
Induces antibacterial effect
What is SoftWave Treatment?
SoftWave is an advanced shockwave extracorporeal (ESWT) device using electrohydraulic spark gap technology. It features a parabolic reflector applicator that produces highly effective, unfocused, low-intensity, shockwaves. Its flexible elastic membrane adapts optimally to the treatment area.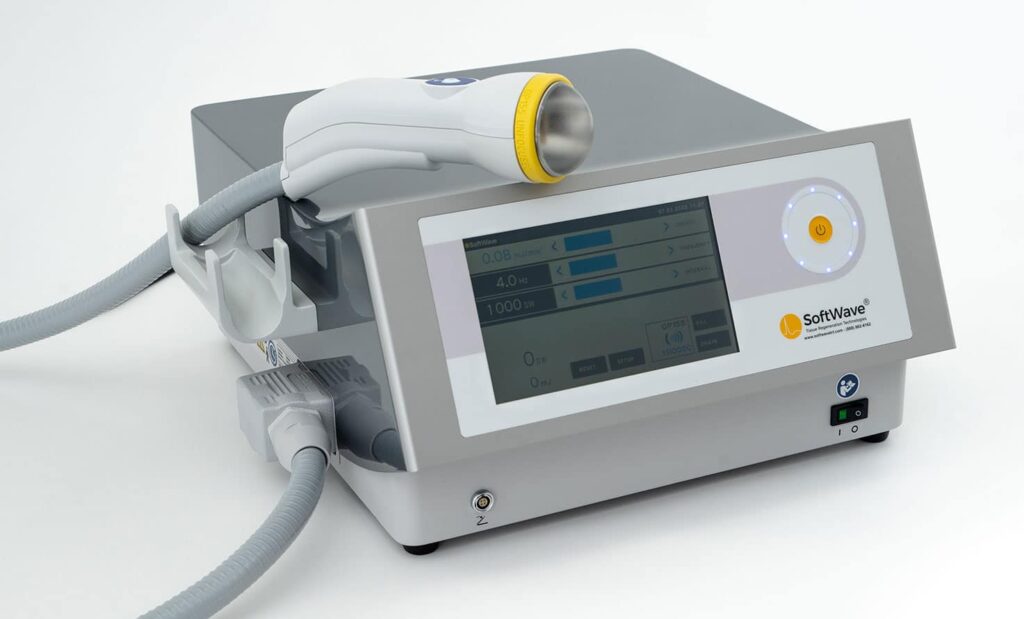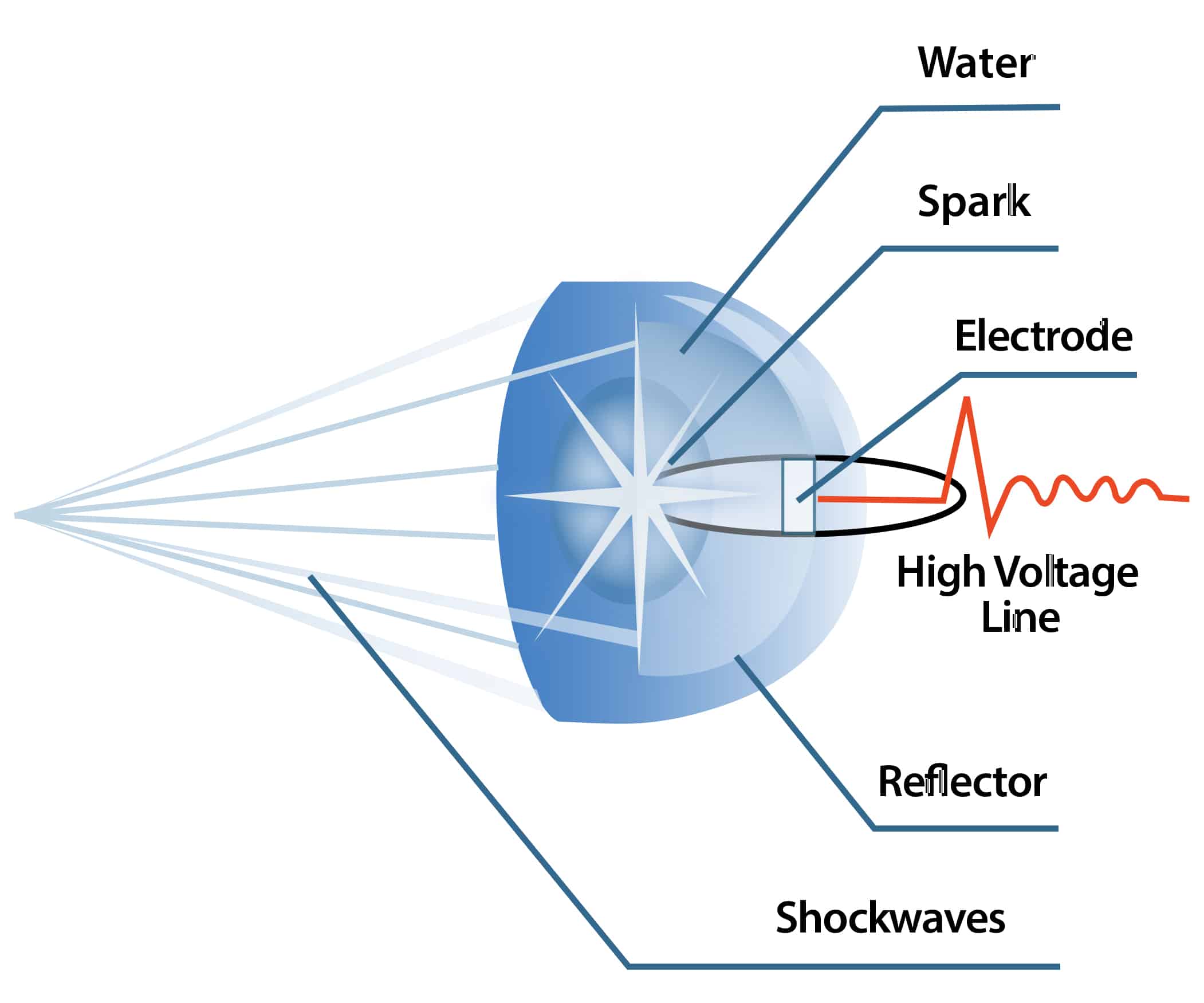 What Conditions Does it Treat?
Neck and Back Pain

Knee pain

Shin Splints

Plantar Fasciitis

Jumpers Knee

Stress fractures

Overuse injuries

Non-Unions

Shoulder Pain

Scar tissue treatment

Osgood-Schlater

Hamstring pain

Elbow pain

Fascial release

Hallux Rigidus

Achilles Tendinopathy

Morton's Neuroma

Foot and ankle pain

And more
The procedure averages 10-15 minutes but may be longer depending on the treatment area and diagnosis. A gel is applied to the surface area to be treated. The applicator produces pulses as it moves around the treatment area. During therapy, communication with the provider is necessary to identify treatment areas and monitor progress.
It is a non-invasive procedure that is well tolerated and does not need anesthesia or numbing creams. It has minimal side effects and downtime.