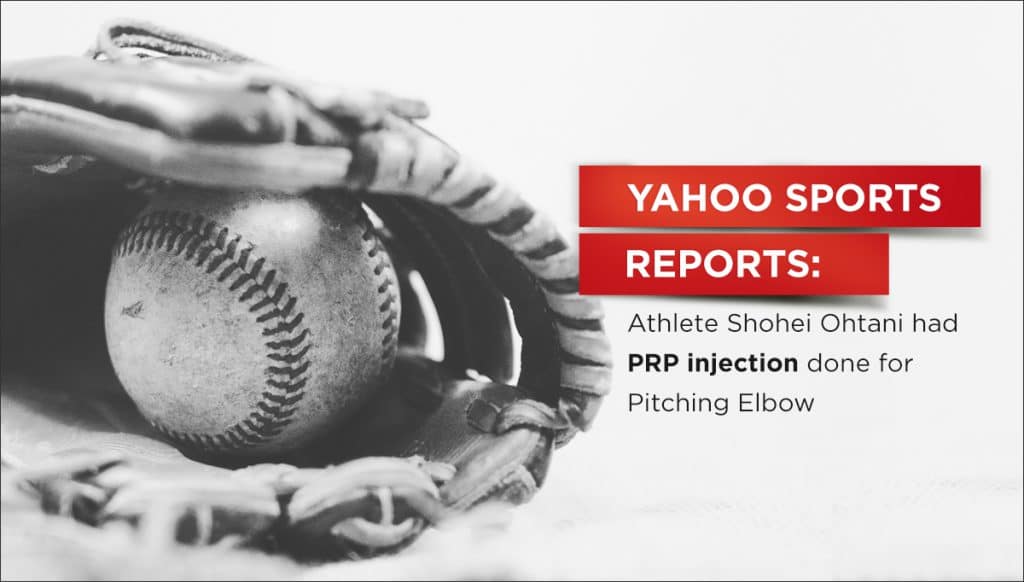 If you think regenerative medicine hasn't quite been taken up by athletes, think again.
Yahoo Sports has cited Sports Illustrated, stating that an MLB star pitcher for the Angels, Shohei Ohtani, had a platelet-rich plasma (PRP) injection in his pitching elbow just months before signing with the club. Apparently, he had the procedure, in October, as a preventative measure and not due to a serious injury.
The referenced article (see link below) also gives an example of other pitchers who have had PRP injections and had to only miss a few starts. It has become quite popular, due to its nonsurgical approach and low recovery time. Furthermore, PRP may be beneficial not only for shoulder and elbow issues, but also for strains or tears.
Ohtani is 23 years old and his representatives were upfront about the treatment. Although his particular situation may not have been serious, fans do wonder when athletes undergo any procedures to their body. Sometimes to treat inflammation, sometimes more severe, PRP injections have many purposes.
Source:  https://sports.yahoo.com/shohei-ohtani-prp-injection-pitching-elbow-october…
If you are an athlete or would like to learn more about PRP Therapy, please contact us at Orthohealing.com
Go Angels!