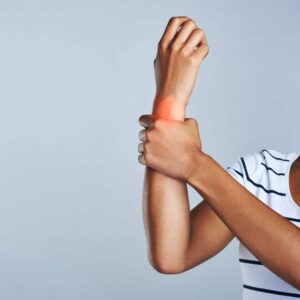 If you've heard of hyaluronic acid, it may have been through a cosmetic medicine doctor or advertisement for dermal fillers or high-end skincare. Hyaluronic acid is one of the most common ingredients in dermal fillers used to smooth lines and wrinkles. One of the highlights of this ingredient is that it is natural. The body makes hyaluronic acid on its own, but its purpose is not to repair wrinkles. The body uses this chemical to lubricate the joints, the eyes, and, yes, the skin. Due to its necessity in the joint, hyaluronic acid is a substance that shows great promise for patients who visit The Ortho Healing Center in Los Angeles. Here, we discuss why.
Hyaluronic Acid Injections As an FDA-Approved Treatment for Osteoarthritis
Osteoarthritis is the most common type of arthritis diagnosed today. This condition involves the breakdown of cartilage and the diminishment of functional joint fluid. This combination of degeneration causes the affected joint to become stiff, tender, and painful. Osteoarthritis is a progressive condition but one that tends to respond well to prompt treatment. Hyaluronic acid has become an ideal intervention due to its lubricating effect on joints. It is sometimes called the WD-40 of joints because it works to get the joint moving smoothly again. In addition to increasing necessary lubrication, hyaluronic acid also has a natural anti-inflammatory effect. The increase in fluid within the joint may reduce or eliminate friction between bones. For some, this can eliminate the need for steroid injections, especially when used for early intervention.
Getting Hyaluronic Acid Injections for Joint Pain
We have used hyaluronic acid extensively in our research and clinical practice. We are very familiar with its capacity to improve joint function. At the same time, we recognize that hyaluronic acid injections don't work for every person suffering from the effects of osteoarthritis. This treatment seems to perform best in mild to moderate cases in which patients have not found adequate relief from other modalities, such as physical therapy. We seek to get results for our patients so begin care by conducting a thorough consultation and examination of the injured joint.
Qualified patients can receive hyaluronic acid injections in our comfortable office. We do our best to achieve a pleasant experience for each person. Injections are placed using dynamic visualization via ultrasound imaging. The accuracy of needle placement makes for a more comfortable, efficient process. Immediately after the procedure, patients can resume normal activities. We advise patients to avoid running, heavy lifting, and prolonged standing for a couple of days. During this time, the treated joint may feel mildly achy and stiff. If needed, ice may be applied to the area. Relief typically builds over 4 to 6 weeks. Patients may return for subsequent injections as recommended in their treatment plan.
We proudly serve patients from Los Angeles and other areas. To schedule a consultation, call (310) 453-5404.