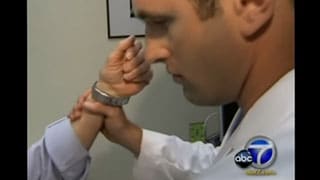 Dr. Sampson Discusses PRP Treatment of his Patient – ABC news
OHC founder Dr. Steven Sampson is on KABC news to demonstrate the treatment process at the Orthohealing Center. This unique video includes anchor commentary, patient testimonial, treatment footage of the technique, and an interview with Dr. Sampson.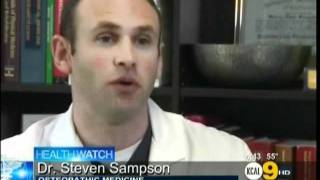 Dr. Sampson and PRP Therapy Featured on KCAL 9
KCAL 9 news interviewed Dr Steven Sampson on cutting edge regenerative medicine procedures practiced at the Orthohealing Center. A patient shares her success story with undergoing minimally invasive procedures.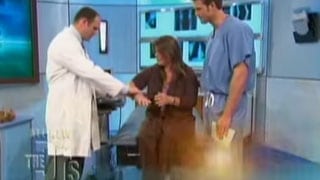 Doctors Sampson and Aufiero Featured to Discuss PRP – CBS Early Show
Doctor Sampson appears on "The Doctors" TV show to talk about regenerative medicine techniques. In this episode, Dr. Sampson goes through the diagnostic process that precedes treatment. The story includes a demonstration of a diagnostic ultrasound followed by a PRP injection for tennis elbow.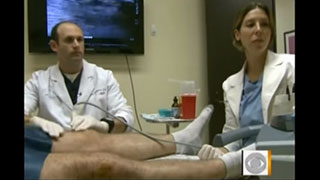 Dr Steven Sampson and Dr Danielle Aufiero Discuss PRP Platelet Rich Plasma– CBS Early Show
The CBS Early Show comes to the Orthohealing Center for Dr. Danielle Aufiero and Dr. Steven Sampson's insights into their regenerative medicine treatments. One patient shares her story that started with a serious horseback riding accident, and another talks about his return to sports. Coverage concludes with a call for more research into minimally invasive treatments.