Dr Steven Sampson Lectures at REGENE Congress to Physicians in Latin America on Biologic/Cell Injections, Shockwave Therapy, and Osteoarthritis.
Dr Sampson recently lectured in Cabo, Mexico at the Regene Congress. Dr Sampson shared our work on osteoarthritis and cell therapies at the Orthohealing Center to the Latin American community of physicians in attendance.
Interest in cell therapies is growing worldwide and with that comes a responsibility to make sure physicians integrate best practice & provide regulatory compliant therapies. With global collaboration of orthopedic thought leaders and medical societies; we can move toward more standardization, better outcomes, and advance the field.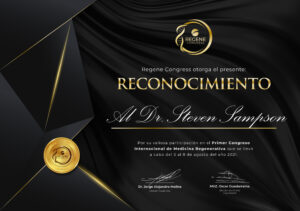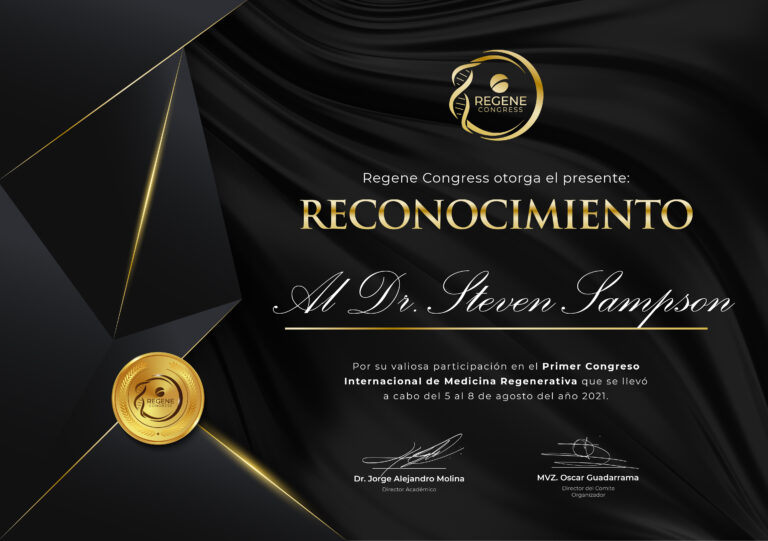 STEVEN E. SAMPSON, D.O.
Diplomate American Board of Physical Medicine and Rehabilitation
Assistant Clinical Professor of Medicine, David Geffen School of Medicine at UCLA
Assistant Clinical Professor, Western University of Health Sciences
Adjunct Assistant Professor, Touro University of California and New York
Founder, The Orthohealing Center www.orthohealing.com
Founder, The Orthobiologic Institute www.tobiconference.com