Dr. Steven Sampson recently lectured to hundreds of pain physicians at the NJ/NY Pain Symposium. The international event attracted doctors from around the world including Indonesia, Taiwan, India, Israel, United Arab Emirates, Hungary, and more!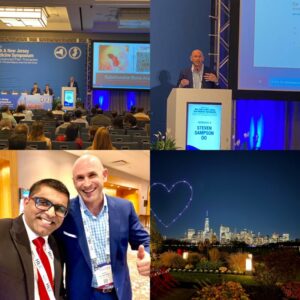 Dr. Sampson was able to share his pioneering work on intraosseous injections (injecting inside bone beneath cartilage).
Pain management doctors are seeking to better understand alternatives to steroids/cortisone injections and opioid medications that have adverse side effects and may not address the root cause. Dr. Sampson is working with large organizations like the American Society of Interventional Pain Physicians (ASIPP) to help direct efforts in regenerative medicine as the field grows.
Orthohealing Center is an evidence-based practice providing our patients with the most advanced and comprehensive therapies that Los Angeles has to offer. Here's how get in touch with us and request your appointment today.